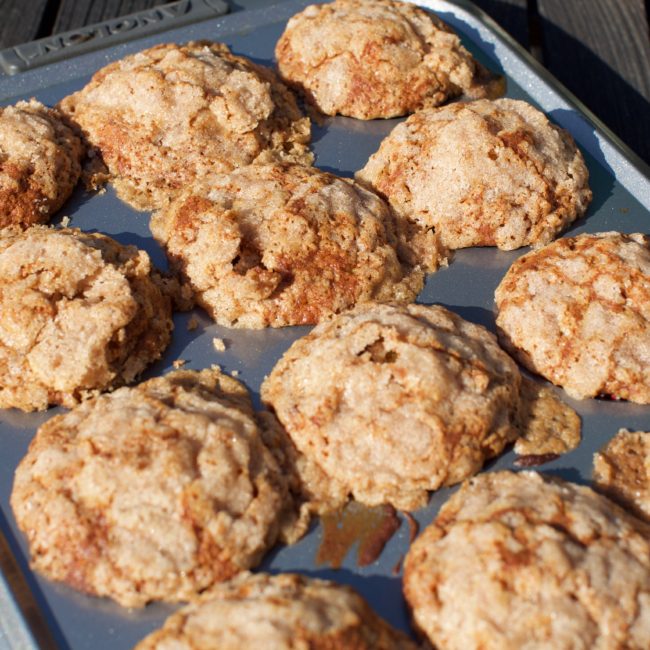 These muffins are a perfect way to use overripe bananas, the riper the better.  I make these muffins frequently but only recently decided to give them a streusel topping.  The best part of a muffin is the top, as many kids will attest, so why not make it memorable.  Whenever I make banana bread or muffins I like to use either my potato ricer or pastry cutter to mash the bananas.  They both work well and will you give perfect mashed bananas every time.  The banana liquor is optional but I like to use just a little to give the muffins moistness.
Another tool I use when making quick breads and muffins is the Danish Dough Whisk. The dough whisk combines the wet and dry ingredients without over mixing.  For this particular muffin I recommend using muffin papers.  Be sure not to overfill the cups.  If they are too full the centers will not rise and you will have flat topped muffins.  Feel free to leave out the nuts and maybe add currants or raisins instead.  These are perfect for breakfast or a snack and they freeze well so you can always have them on hand.

With a fork, mix sugar, cinnamon and butter until combined. You want this to be crumbly, you do not want to cream the ingredients. Cover and put in the refrigerator until ready to use.
Place bananas into large bowl and mash.

Add sugar, egg and Créme de Banane if using and mix well.

In small bowl sift together flour, baking powder, baking soda and salt.

Add flour to banana mixture in three batches alternately with oil.

Fold in pecans (if using).

Fill prepared tins 3/4 full and top each muffin with streusel.

Bake until tester inserted in center comes out clean, about 20 - 25 minutes. Remove to racks to cool. If making jumbo muffins you will only get 6 and they will take 30 to 35 minutes to bake. Enjoy!