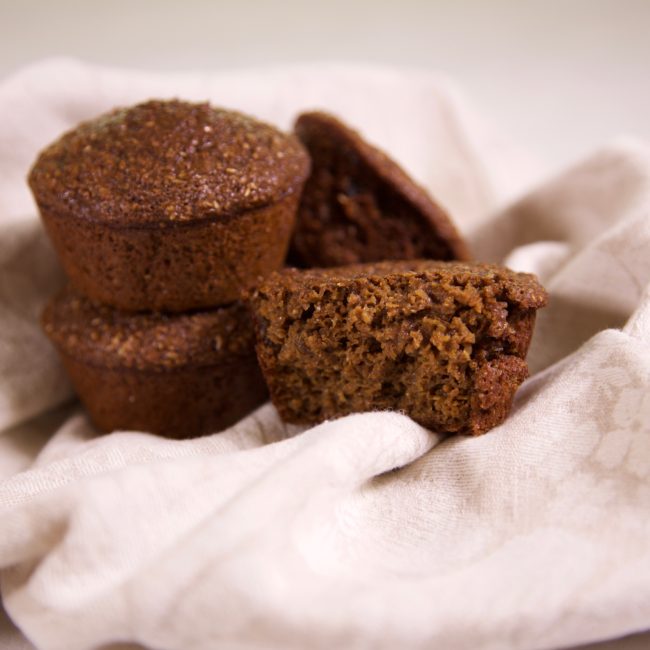 These bran muffins are not like any you have had before. The addition of banana makes them extra moist and the molasses and brown sugar add just enough sweetness.  I have made them with and without muffin liners but they tend to stick to muffin papers so I use a non-stick muffin pan that has been lightly sprayed with oil. They also freeze very well.
Put the bran flakes in a large mixing bowl and stir in the boiling water. Add the buttermilk, currants (or raisins), and banana liquor (if using) and mix.

In a separate bowl, using an electric hand mixer or wooden spoon, cream the butter and brown sugar. Mix in the molasses and mashed banana. Add the eggs one at a time and beat well. At this point the mixture will look curdled but that's fine.

Pour the sugar and butter mixture into the bran mixture and combine. Add the whole-wheat flour, oat flour, baking soda, and salt and stir until blended but do not over mix.

Spoon the batter into the muffin tins (a 2-inch ice cream scoop works well), filling them to the top.

Bake for 20 to 25 minutes or until tester comes out clean. Transfer to a wire rack to cool. These freeze well Enjoy!