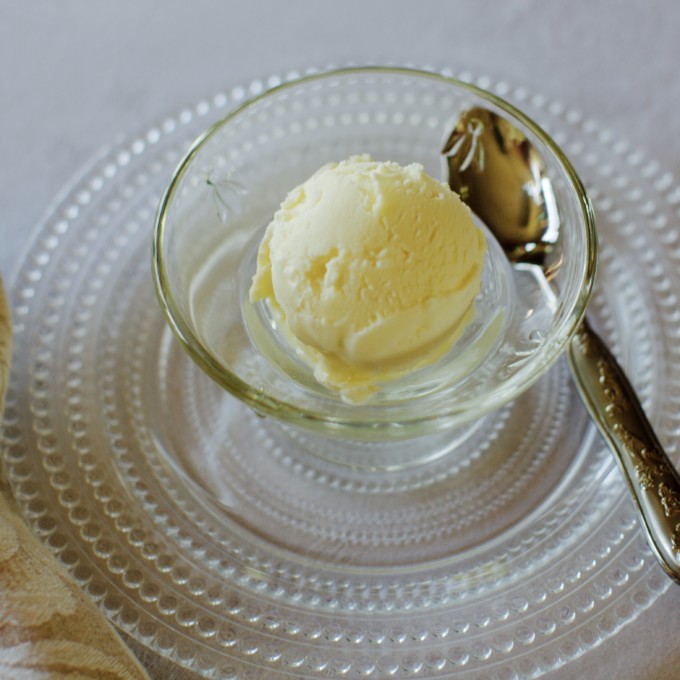 I've always loved cheesecake but I never realized how much until I made this gelato.  It's amazing, I can't stop eating it, I have to stop making it!  I've been working on several cheesecake frozen desserts lately and so far I've come up with recipes for Cheesecake Ice Cream, Frozen Yogurt and Gelato and I think my favorite is the gelato.
Like other gelato I have made, I replaced heavy cream with half and half and added cream cheese. It contains lemon zest which is added to the milk before heating and then strained.  I love the flavor from the zest which is very subtle but noticeable.  The cream cheese gives it a sublime texture and just the right amount of cheesecake flavor.  If you love cheesecake you really must try this recipe and let me know what you think.
Cheesecake Gelato
Ingredients
3/4

cup

granulated sugar

6

ounces

cream cheese

room temperature

1

large

egg

1/2

teaspoon

vanilla extract

1

cup

milk

whole or 2%

1

lemon

zested

zest only

1

cup

half and half
Instructions
Place a large stainless steel bowl over a slightly larger bowl filled with ice. Poor the half and half and vanilla extract into the empty bowl and set aside.

Beat the sugar and cream cheese together until smooth. Beat in the egg.

Add the milk and zest to a medium heavy bottomed saucepan. Bring just to a boil.

Slowly whisk the hot milk into the cheese mixture. Pour the cheese mixture back into the pan and place over medium heat.

Stir constantly with a whisk or wooden spoon until the custard thickens slightly. Be careful not to let the mixture boil or you will end up with scrambled eggs. If necessary, use an instant read thermometer to make sure the temperature doesn't go over 180F.

Once thickened, pour the custard through a fine mesh strainer into the bowl containing the half and half. Whisk together and set aside to cool to 40-degrees or less. You can also place it in the refrigerator overnight to chill.

Once chilled, pour into ice cream machine and process according to manufacturers instructions. Transfer to a freezer-safe container and freeze for 2 hours or more. Enjoy!